Core Strength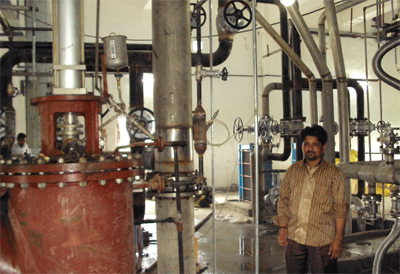 Focused on outstanding performance, one of our major strengths is manpower. We can execute large projects up to the value of Rs. 250 million, as we have the complete infrastructure, manpower and machinery. We have the ability to engage up to 5000 – 6000 people at any given time for a single project.

We have the infrastructure and specialised equipments to carry out the task of any major project in the shortest possible time frame in a systematic manner.

We also have specialised and experienced manpower for Dismantling, Reconditioning, Erection and successful Commissioning of Second-hand Plants. We are regarded as experts in dismantling and packing of Plants & Machinery anywhere in the world, and reconditioning and commissioning. We have undertaken several such overseas projects.

A few of the plants dismantled, reconditioned, relocated and successfully commissioned includes:

• M/s. Hoechst U.K. Ltd. North Ireland to India for Filatex India Ltd.
• M/s. Cookson Fibres INC., Charlotte, North Carolina, USA to Iran
• M/s. Chung -Shing Textiles Co. Ltd., Taiwan to Bangladesh for M/s. Modern Poly Industries Ltd,
• M/s. T.D.N.(NYLON) Ltd., Hiroshima, Japan to India for JCT Ltd.

We have the in-house skills, innovative processes and technology know-how to match the needs of our
clients. We have successfully carried out challenges like heavy fabrication, specialized crane to erect the
pre-casted structures for Bandra-Worli Sea Link project among others.